»

ABOUT US
Participating Affordable Housing Providers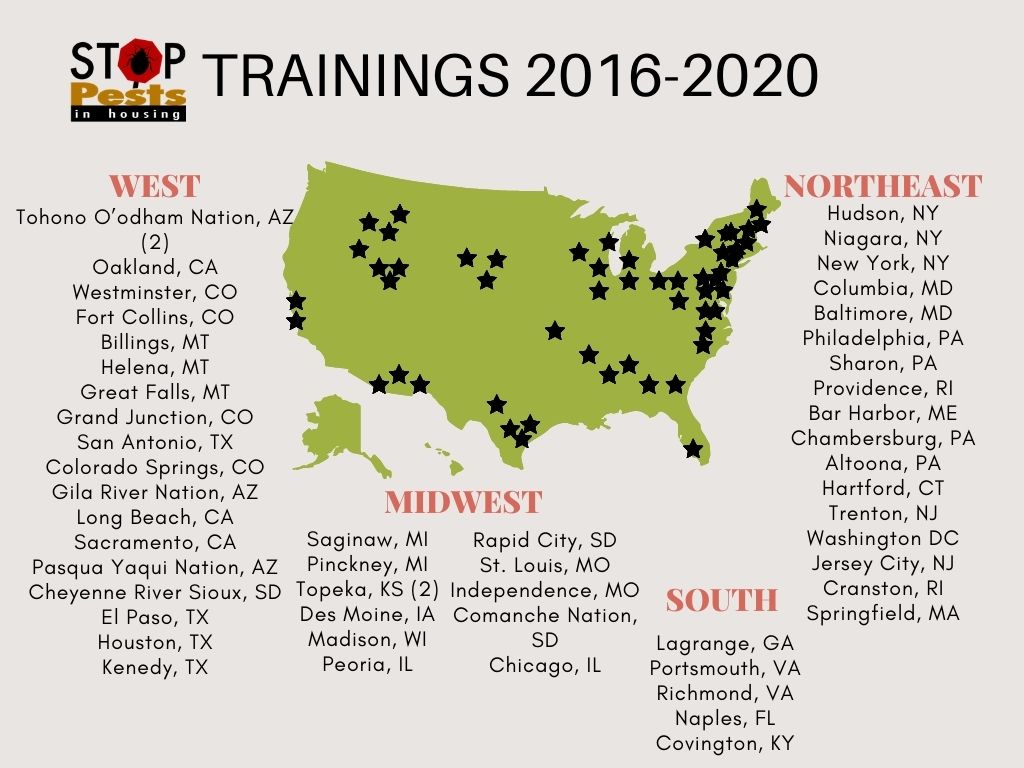 Properties that are implementing IPM with the help of StopPests are marked with a star.
Since 2007, the StopPests in Housing Program has worked with more than 150 properties nationwide. Participating housing providers work with a StopPests Consultant to go through the steps it takes to implement IPM. Qualifying sites have the opportunity to host a free, on-site IPM in Multifamily Housing Training.
Training opportunities are limited, but we work with our national partners to try to meet any pest management need. Fill in our online request form and someone will be in touch to help you StopPests in Housing!
Want to tell others about IPM in Housing? Please download and share this promotional flyer.